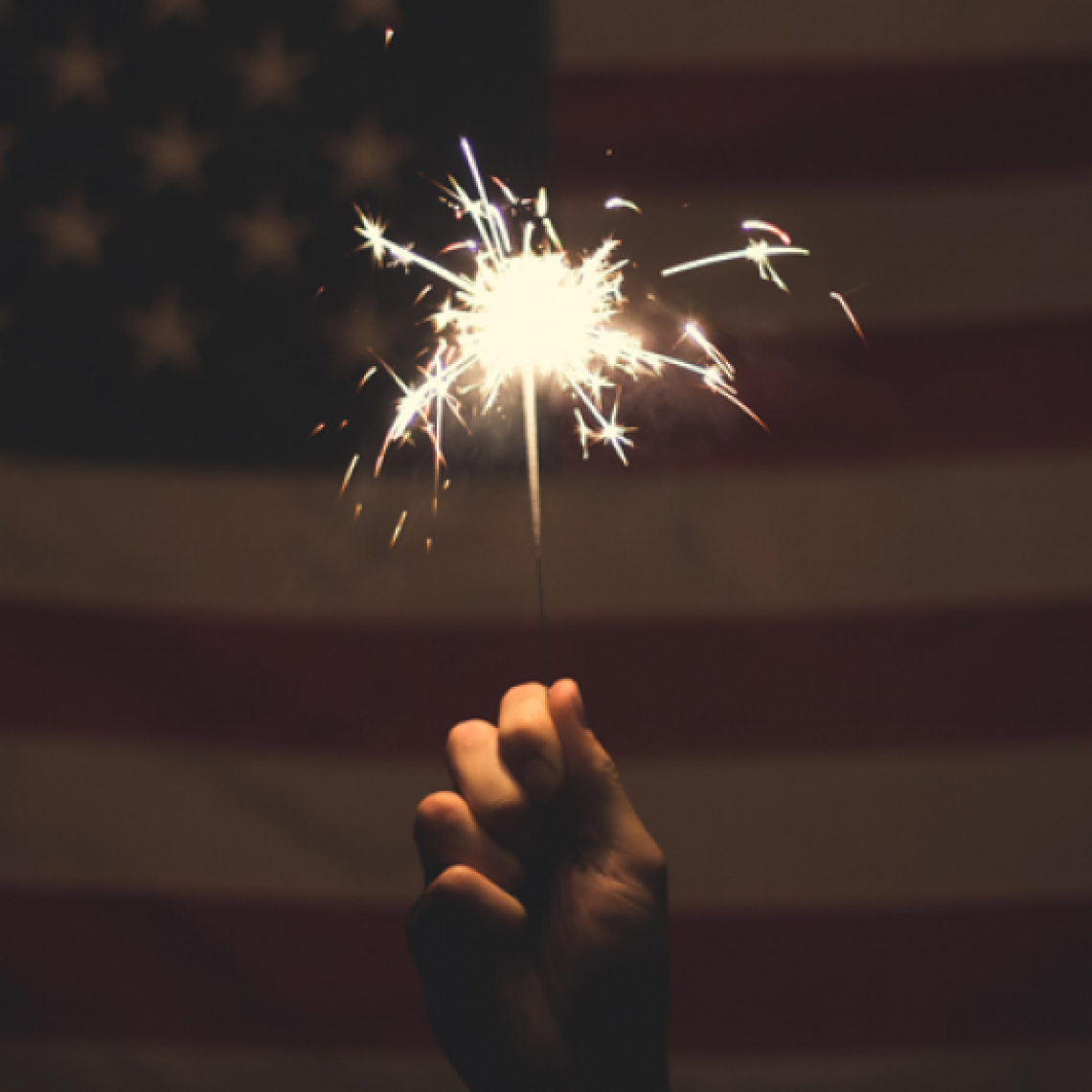 Life under Trump
I arrived in August for a year's voluntary work with the Atlantic Center for Capital Representation (ACCR), a death penalty resource centre. Barack Obama was President and the number of executions was decreasing throughout the country, with states abolishing the death penalty slowly but surely. Having interned here in 2012, upon my return the statistics showed a clear reduction of District Attorneys seeking death in Pennsylvania. I can attest to that personally because my task was to update ACCR's database on all capital cases since 2011. It was rewarding that this data was passed to a local Senator who co-sponsored a memo last month to repeal the death penalty. Another Pennsylvanian Senator set up a Task Force & Advisory Committee in 2012 to consider evidence for and against eliminating capital punishment in the state. With Governor Tom Wolf placing a moratorium on executions until the Task Force has concluded its study and reported to the Legislature, things were progressing well.
I witnessed another tangible indicator of the decline of 'death notices' at the annual BYOC (Bring Your Own Capital Case) training in December. ACCR reserves accommodation for delegates; that is attorneys (each of whom must bring with them a current capital case they're working on) and faculty (experts in the death penalty community from around the country who help train these capital defence teams). For the first year since ACCR began the training in 2011, the number of rooms exceeded the number of delegates: try as we might, there simply were not enough defences lawyers in Pennsylvania with clients facing the death penalty!
Six months later and America is in shock following the change in administration. Living with a young family, in which both parents undertake death penalty work, I witness first-hand what a frightening effect the (irrational) executive orders emerging from the White House are having upon the community. For those involved in civil rights justice, the consensus appears to be that the Republicans could push back progress, fought for so hard, by 50 years. Not only is there concern about the death penalty being reintroduced, moratoria being lifted and executions carried out but also that federal funding for capital habeas appeals will be cut or eliminated completely.
So please bear with me whilst I reflect upon the positive events before the country changed so alarmingly on 20th January.... I went to a freedom party for Jermaine Marlow Wright who was released from prison after spending over 25 years in custody, most of it on death row, for a crime he did not commit. His attorney arranged a benefit concert at WaR3house3 where a succession of bands played civil rights songs over the course of the evening including - shout-out! - "Shawn Nolan & The Megs" from the Federal Defenders Capital Habeas Unit (who regularly host Amicus interns). Guests were invited to donate $20 each to help Marlow get back on his feet, and he gave a moving 'thank you' speech for joining him in celebrating his freedom. It never fails to astonish me how magnanimous people who've suffered serious injustice can be. Watching another innocent man on the Philadelphia news recently being released, he expressed gratitude to his family and legal team, with no apparent bitterness. It is humbling; I'm not sure I'd feel so positive after decades in prison.
My experience as an intern has been remarkable. I attended the aforementioned BYOC training which expanded upon my Amicus death penalty training. At the end, delegates put into practice the lawyering skills they learnt over the previous three days with members of the public (who valiantly fought their way through the snow to the conference centre) acting as death-qualified jurors in the breakout sessions for $20 and a free lunch.
Earlier this month, Penn University's Du Bois College House screened "13th" for the closing program of their MLK Symposium. After the stunned silence whilst everybody absorbed the haunting evidence of disenfranchisement of a large proportion of the American population due to racism, the film was followed by a panel discussion. Due to the nature of ACCR, my internship doesn't involve direct contact with death row clients but socially I've met ex-prisoners undergoing re-entry into the community, two of whom compellingly discussed their respective experiences as black men in the prison system. During question time, an audience member demonstrated the powerful role race plays in America when he explicitly challenged the white members of the audience (of which we were a minority) by demanding what we intend to do personally to combat racism at Penn University. It took us aback and highlighted for me the difference between America and England where, although I cannot comprehend fully how minorities feel in the UK, I believe our society is more integrated.

Since a recent groundbreaking SCOTUS decision, ACCR has been involved in JLWOP (juvenile life without parole) cases and as an intern I attended a training day on preparing clients for parole board hearings after they've been incarcerated for decades, especially because until a few months ago they expected to die in prison; listened to a lecture on trauma by a social worker expert; and visited a prison on their first 'Family Reunification Day' for the 11 juvenile lifers who are now eligible to apply for parole after being imprisoned as children. I found it encouraging that the Prison Governor invited their families to the event to learn how best to help prepare the residents for life outside an institution where they have spent their entire adult years. Tomorrow, I shall go to another prison for a mitigation workshop for 40 juvenile lifers, one of whom had a case decided by the Pennsylvania Supreme Court which was invited to establish guidelines to ensure that LWOP sentences are not imposed in a manner that is unconstitutionally arbitrary and capricious.
The Eastern State Penitentiary was the forerunner of supermax prisons and, although now a historic site, it partners with nationally recognised educators and penologists to present an ongoing discussion series on issues of crime, justice and the American prison system. I find it an enjoyable monthly environment in which to learn about topical issues and, as all interns will appreciate, it is so much the better for being free to the public.
Good news if you read my last blog which was an appeal by Dana Cook from ACCR about Ricky Olds. Last Saturday, he was released from prison after nearly 40 years since receiving a sentence of life without parole when all he did, as a scared 14-year-old, was run away when he saw his older friend produce a gun with which the friend shot a man. Here is Marc Bookman's ACCR blog and a short online broadcast about Ricky's release:
http://www.wyff4.com/article/sentenced-to-life-as-a-teen-man-released-af...
https://viewfromtheatlanticcenter.wordpress.com/
As for life in general, a welcome respite from the ongoing horror of attacks on democracy is a drinking game (doesn't have to involve alcohol) devised nationwide during the first Presidential Debate, continued thereafter. Whenever Donald Trump mentioned 'Mexico' (criminals & rapists), 'the wall' (building one), 'inner-city violence' (Chicago) or 'China' (global warming is a myth devised by them), or Hillary Clinton said 'Chelsea' or 'Bill', we would drink a toast to each other. Before 8th November it was amusing; now that policies are actually being put in place by the Executive, it feels like a tragedy.