Tuesday, September 25, 2018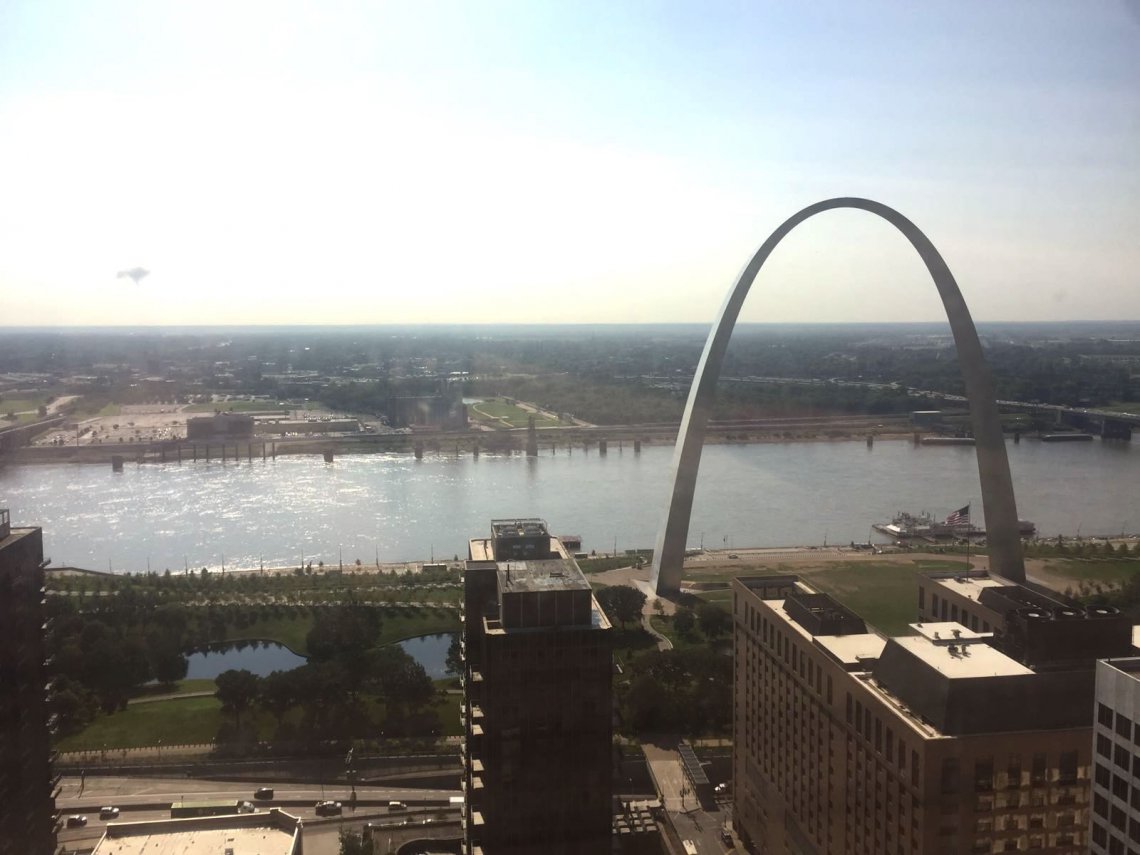 I am a law graduate from Wales who is about to begin the Bar Professional Training Course. For six weeks, during July and August 2018, I was fortunate enough to intern at a US office in St Louis, Missouri.
Whilst interning, my primary role was to assist the organization to build upon the seminal research collected to critically examine the issue of proportionality mainly in capital cases from as far back as 1990 in the 22nd Judicial Circuit Court. The purpose was to highlight any information that signified any form of discrimination against the relevant defendant. Whilst the research was a lengthy process that required sustained concentration, reading these cases was an interesting task as each one encapsulated unique aspects and characteristics of different crimes.
The 22nd Judicial Circuit Court was very accessible. It is a two-minute walk from the entrance to St Louis Law School (where the Project's main office is based). All of the court's employees were very approachable and extremely helpful in relation to the work being conducted and also what to do and see in St Louis.
I performed various research tasks on behalf of the organization. I was immediately impressed working with the work ethic at the office and the amount of effort the attorneys put into their cases. They continually work tirelessly to meet every deadline. Occasionally, when the workload was too much for the attorneys, I was asked to conduct research on a variety of topics. It was truly fascinating to read about different aspects of the United States' Justice System.
St Louis itself is a vibrant city with plenty of different activities to fill your time. Once there you realise immediately that baseball is the most popular sport (Home Team known as 'The Cardinals'). On two occasions I attended a match with fellow interns. It was all extremely over the top and was incredibly enjoyable, despite the Cardinals losing on both occasions.
The main attraction of St Louis is The Gateway Arch. This is a large monument with a fascinating history. Whilst the queue to go up the Arch was quite long (around 40 minutes) going up and down the Arch was well worth the wait. The sight at the top was incredible. The nightlife was great as well. There were numerous bars and clubs, both in downtown and on the outskirts of St Louis. Each venue had different music and atmospheres. If you are into a specific type of vibe, you'll find St Louis more than satisfactory.
In conclusion, working with the US office was an incredibly rewarding experience. I have learnt so much about the Criminal Justice System and the United States and have come to realise just how many flaws remain within the criminal justice system. The experience was also invaluable in the sense that I was able to gain experience from working independently and as part of a team of attorneys and fellow Interns. Overall, it was a fantastic experience!