Wednesday, October 11, 2017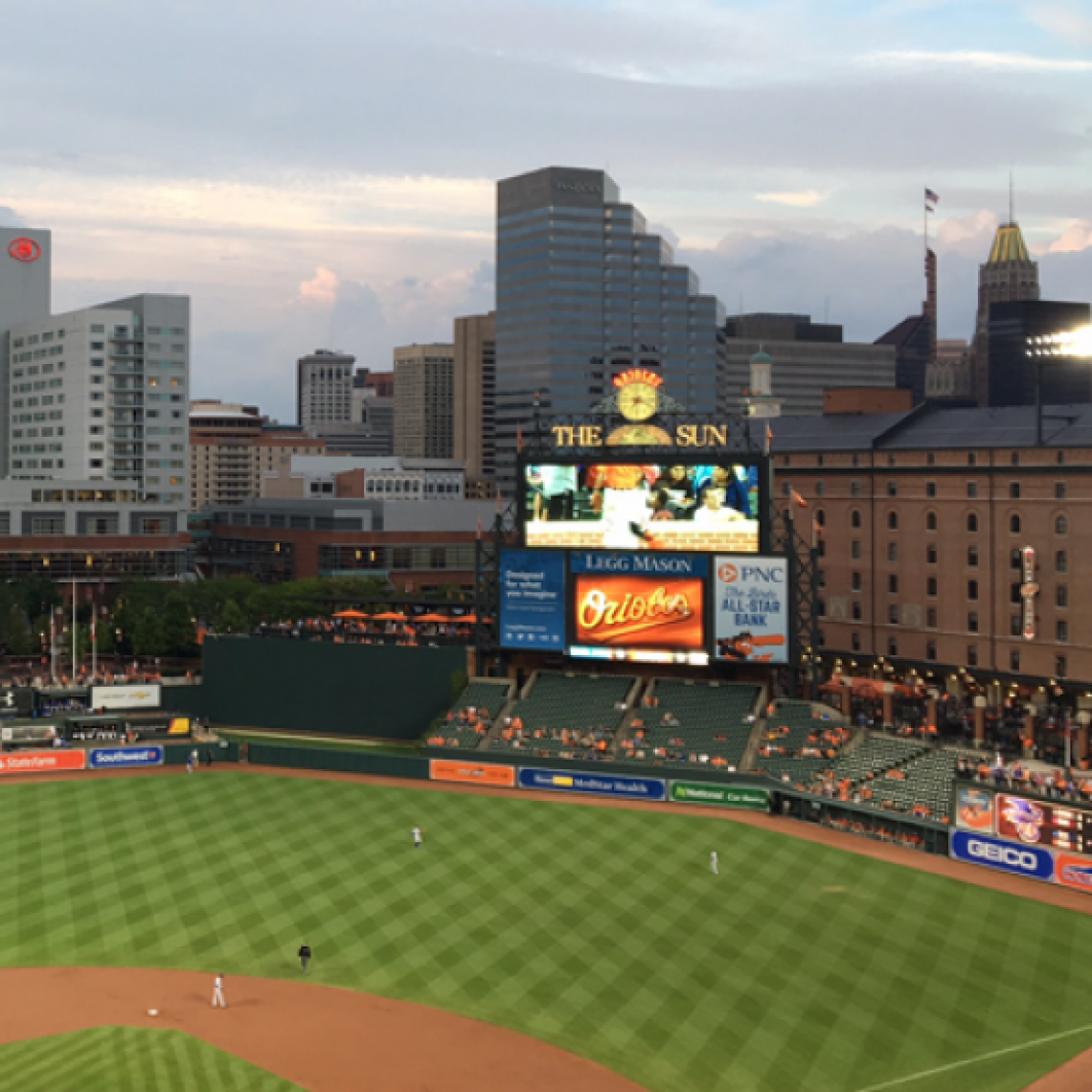 When I arrived in Baltimore, I had already been travelling in the USA for about a month so I was adapted to American culture by the time I started my internship with Advancing Real Change (ARC). However, Baltimore was not like any other city I had visited. Do not be put off by Baltimore's reputation as a high crime rate city because this perception is pretty outdated now. Certainly, as with any city, there is crime, but you can easily avoid these locations and you will frequently notice areas in which the city is being regenerated and improved.
I was lucky that there were two other interns working at the same time as me, as well as one new staff member who had recently graduated from university. This made my time in Baltimore all the more enjoyable because we did loads of great things together, from baseball games to shopping at the mall. From North Charles Street (where ARC's office is located) and down into the Harbour, there are great restaurants and shops which you have plenty of time to explore during the month that you are there. A couple of our favourites were 'Dooby's', a great coffee shop, and 'The Helmand', an amazing Afghan restaurant. We certainly did not run out of things to do.
Working for Advancing Real Change for a month was a great experience, not only because of the mitigation work but because of the team that you work with. Mitigation humanises the client in a criminal justice system which aims to vilify defendants. This process is lengthy and time consuming. For the month that I was there, I worked almost exclusively on one case which has yet to go to trial. Day to day, I would process discovery documents which had come in from the state and I would filter the information into a social chronology. This system will ultimately present a detailed timeline of the client's life and that of their family and friends which goes back three generations. It is only by creating such a vast chronology that the attorneys can accurately present the mitigating evidence for their client. This work was extremely interesting because of the attention to detail. The approach taken is that you cannot know for sure what will be important in a trial, so no document is skimmed over or missed.
While I was at the office, I also had the opportunity to conduct online courthouse searches and attend the 'Eat, Drink & Do Justice' fundraising event which the office hosted at Hogan Lovells in Washington DC. During the evening, we heard from Jim Marcus, the president of ARC's board and Liz Vartkessian, the Executive Director of ARC, on the importance of mitigation and the significance of ARC's work. If you are interested in doing an internship with ARC in the future, there is another 'Eat, Drink and Do Justice' event on 30th October in London which you should check out!
Finally, the office itself is very welcoming. ARC takes on a vast amount of work with a very small team of people, especially in comparison to the resources that the prosecutors have. As such, it makes your work as an intern all the more important and the office recognises and appreciates this. The team is small but extremely friendly and they will help you out with whatever you have trouble with.
The entire experience in America with travelling, the internship, exploring Baltimore and meeting new people, was incredible and I would encourage anyone to go if they have the opportunity presented to them.