Newsletter: September 2017
Wednesday, October 11, 2017
Our newsletters are sent to members at the end of every month. They are composed of articles (usually US death penalty-themed) written by members for members.
We publish an abbreviated version here a month after it was sent out. If you'd like to write for the newsletter and support us, click here to become a member.
In a post-trial interview, one of Keith Tharpe's jurors doubted that "black people even have souls." Tharpe's executed was stayed this month, on grounds of juror misconduct.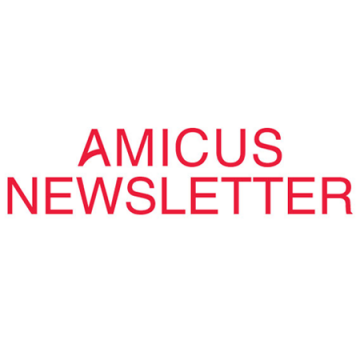 AMICUS NEWS
Matrix-Amicus intern grants: Fight for justice in NOLA
Fancy fighting for justice in Louisiana? We've teamed up with the Matrix Causes Fund to offer four bursaries to prospective interns. Take a look here. Deadline extended to 10th November.
Amicus Training - last minute call for delegates
Fancy learning more about the death penalty? Come to Amicus Training! Details here.
No Noose - "Great Music for a Great Cause!"
Our friends at the Arizona Capital Representation Project have released a CD to raise vital fund. Natman Schaye, Executive Producer, says, "If you get 1% of the enjoyment listening that we did recording, your money was well spent!" Check it out!
IN THE NEWS
Study finds a correlation between heinous crimes and erroneous evidence
...In analysing 1,500 cases of exonerated convicts from 1989 to 2014, the study discovered a strong relationship between the seriousness of a crime and any associated miscarriage of justice: the "worst of the worst crimes produce the worst of the worst evidence." Read more...
Wrongful convictions: CDPL release report about the 'unlikely exoneration' of Henry McCollum
...Their report tells the exoneration story of Henry McCollum and Leon Brown, two intellectually disabled teenagers coerced into false confessions. Read more...
Gary Otte executed in Ohio without state or federal courts reviewing constitutionally of executing those under 21 at the time of the offence
...He is the second person to be executed in Ohio this year; the state had previously delayed executions for the past three years due to concerns about the use of lethal injection drugs. Read more...
Please get in touch with any thoughts, comments or queries. We'd love to hear from you!
Amicus would like to thank Trudy Dargeviciute, Henrietta Bennett and Francesca Parkes for their contributions to this month's newsletter.