Stand Up, Stand Out!
Student Awards Ceremony
Thursday 25th November 2021, 7pm via Zoom
THIS EVENT IS NOW CLOSED. THANK YOU SO MUCH TO EVERYONE WHO ATTENDED OUR FIRST EVER STUDENT AWARDS!

Join us to celebrate the incredible work of our students during the academic year 2020-21. It was a difficult year for everybody but our Student Reps continued to raise awareness of the Amicus cause and fundraise. We want to thank them for their hard work making sure Amicus has a presence at universities across the UK.
On the 25th November, we will celebrate all their achievements by handing out four awards, as well as hearing keynote speeches from four amazing guest speakers and Amicus Alumni: Georgia Richardson, Karlia Lykourgou, Charley Dugdale and Tommy Seagull. This event is set to be an exciting and insightful evening - not to be missed!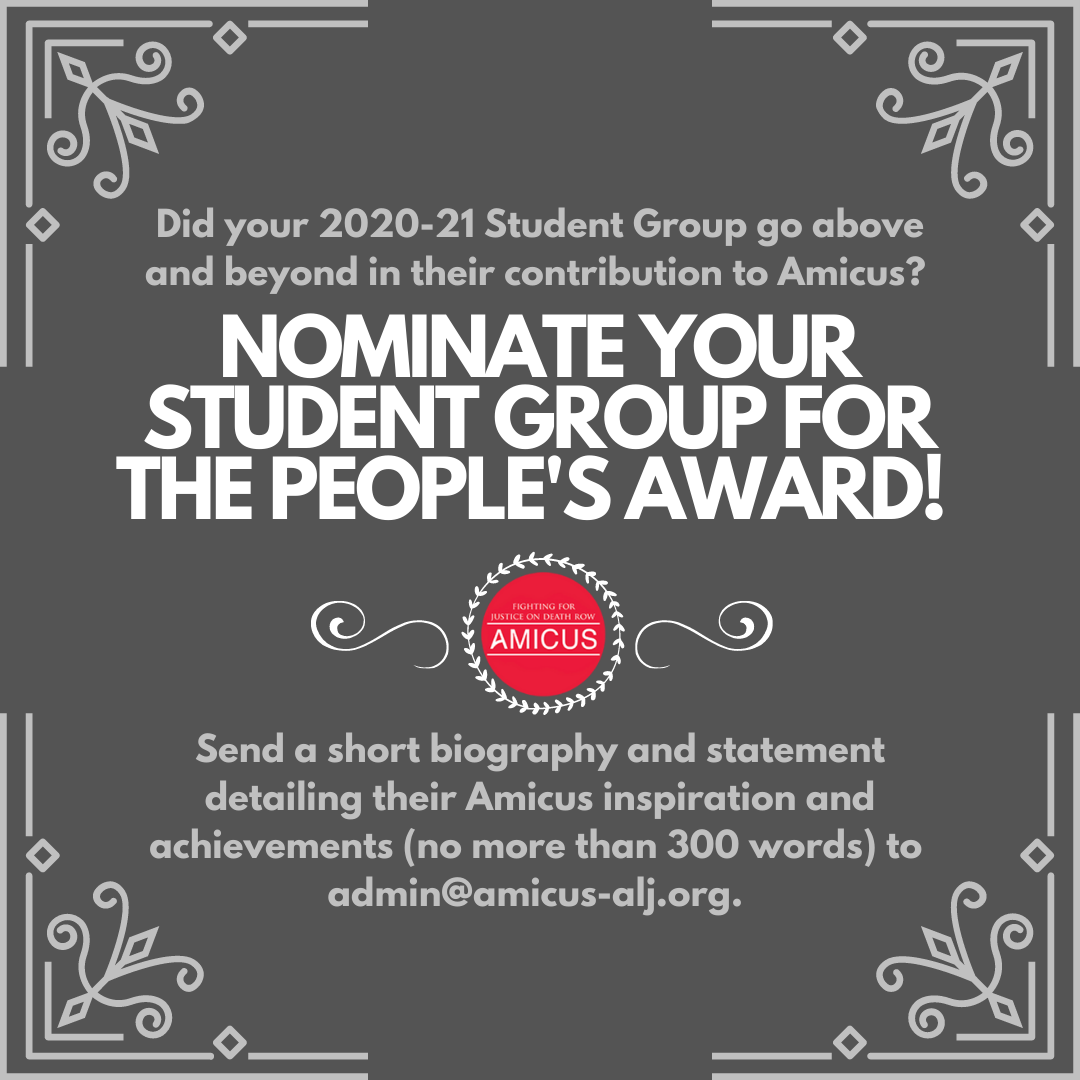 It's time to nominate!


Did your 2020-2021 Student Group go above and beyond in their contribution to Amicus?
Nominate your Student Group for the STAND UP, STAND OUT People's Award!
Send a short biography (no more than 300 words) and statement detailing their Amicus inspiration and achievements to admin@amicus-alj.org.