Newsletter: August 2016
Friday, September 30, 2016
Our newsletters are sent to members at the end of every month. They are composed of articles (usually US death penalty-themed) written by members for members.
We publish an abbreviated version here a month after it was sent out. If you'd like to write for the newsletter and support us, click here to become a member.
Did you know... jurors in Washington state are three times more likely to recommend a death sentence for a black defendant than for a white defendant in a similar case?
Prof. K. Beckett, Univ. of Washington, 2014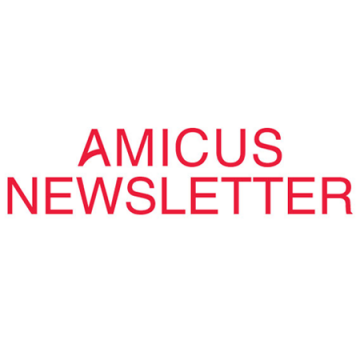 AMICUS NEWS
*WANTED* London office interns!
We're on the hunt for interns! We are looking for individuals that are responsible, motivated and able to work on their own initiative. The ideal candidates will also be flexible, able to work as part of a small team and keen to gain experience in the legal/human rights field. Sound like you? Click here for more info.
Yoga for Ommmicus
Death row exoneree Sunny Jacobs said, "Just as yoga helped me find the way in prison, it helped me find the way in the larger world." Treat your body, mind and conscience to an hour of yoga, inspired by Sunny and led by barrister and yoga teacher Laura Phillips. Find out more.

IN THE NEWS
Delaware Supreme Court declares state's death penalty unconstitutional
On 2nd August 2016, the Delaware Supreme Court in Rauf v Delaware declared the state's death-penalty statute as unconstitutional. Read more...
Execution halted for Jeff Wood, who never killed anyone
Six days before Jeff Wood was due to be injected with a lethal dose of pentobarbital, the Texas Court of Criminal Appeals halted his execution. Read more...
Amicus briefs condemning endemic racial stereotype filed in Buck v. Davis
In support of the petitioner Duane Buck, amicus briefs were filed on 4th August 2016 from the Constitutional Accountability Center, the National Black Law Students Association, the Lawyers' Committee for Civil Rights under Law, the National Association of Criminal Defense Lawyers, as well as from a group of former state and federal prosecutors. Read more...
Pharmaceutical companies reiterate opposition to participating in executions as states scramble for execution drugs
Pharmaceutical companies in the United States and the European Union have chosen to take a firm position in relation to the distribution of drugs used in capital executions. Read more...
Please get in touch with any thoughts, comments or queries. We'd love to hear from you!
Amicus would like to thank Jonathan Mellor, Rona Bird, Kimmie Fearnside and Florence Rosati for their contributions to this month's newsletter.