Newsletter: December 2017
Our newsletters are sent to members at the end of every month. They are composed of articles (usually US death penalty-themed) written by members for members.
We publish an abbreviated version here a month after it was sent out. If you'd like to write for the newsletter and support us, click here to become a member.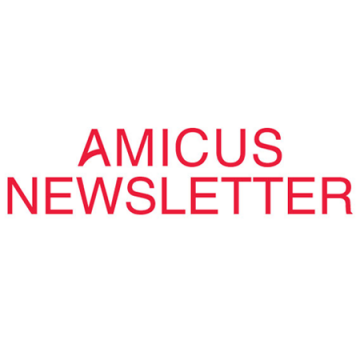 AMICUS NEWS
Amicus US Death Penalty Spring Training 2018 - BOOKING NOW OPEN
This year's Spring training dates are as follows:
Weekend 1: 23rd, 24th & 25th February 2018
Weekend 2: 24th & 25th March 2018
Training for both weekends will be held at Baker McKenzie. For booking and further details please see here.
Spaces are subject to availiabilty so BOOK NOW!
IN THE NEWS
No Executions in the "Capital of Capital Punishment" for First Time in 30 Years.
While the Lone Star State has long been considered America's apogee of capital punishment, the past 30 years has seen Harris County (Houston) cemented as the nation's epicentre of executions: the so-called 'Capital of Capital Punishment'. Read more...
Senior U.N official says that there is still too much secrecy around the use of the death penalty.
While globally 170 states have either abolished the death penalty or refrained from it, a number of countries continue to carry out executions. Read more...
The Latest: Trump Wants Death for Anyone Who Kills a Cop.
Trump made headlines again this week when he restated his presidential campaign promise to 'demand' capital punishment for anyone convicted of killing a police officer. Read more...
Please get in touch with any thoughts, comments or queries. We'd love to hear from you!
Amicus would like to thank Eleanor Cassidy, Shaniah Royer, and Abie Cowling for their contributions to this month's newsletter.