Newsletter: November 2017
Thursday, December 14, 2017
Our newsletters are sent to members at the end of every month. They are composed of articles (usually US death penalty-themed) written by members for members.
We publish an abbreviated version here a month after it was sent out. If you'd like to write for the newsletter and support us, click here to become a member.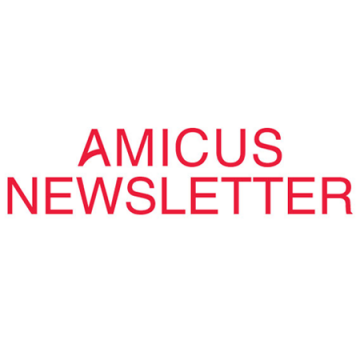 AMICUS NEWS
Amicus Training - call for delegates
Want to learn more about the death penalty? Come to Amicus Training! Details here.
IN THE NEWS
Former Virginia death-row prisoner with a strong claim of innocence gets parole after 38 years
Joseph M. Giarratano, a former Virginia death-row prisoner who came within two days of execution, has been been granted parole after 38 years in jail for a rape and double murder that lawyers and supporters have long said he did not commit. Read more...
Nebraska Proposes Untried Lethal-Injection Combination as Nevada Court Halts Execution With Similar Drugs
As Nebraska announced its intention to use a never-before-tried four-drug execution combination a Nevada judge issued a stay of execution that put off the nation's first attempted execution using those drugs. Read more...
Anti-Death Penalty District Attorney Elected in Philadelphia, the Nation's 3rd Largest Death Penalty County
Philadelphia, Pennsylvania—the nation's third largest death-penalty county—has elected as its new district attorney a candidate who ran on a platform of ending mass incarceration and eschewing use of the death penalty. Read more...
Please get in touch with any thoughts, comments or queries. We'd love to hear from you!

Amicus would like to thank Eleanor Cassidy, Shaniah Royer, and Julie Catt for their contributions to this month's newsletter.