Newsletter: April 2017
Our newsletters are sent to members at the end of every month. They are composed of articles (usually US death penalty-themed) written by members for members.
We publish an abbreviated version here a month after it was sent out. If you'd like to write for the newsletter and support us, click here to become a member.
Did you know that the capital defence community across the US has come together in light of developments in Arkansas?
Today an attorney friend of Amicus said:
"Hello from the battlefront in Arkansas... Long day ahead. Last scheduled execution today. Our client of the past three weeks. Heavy sigh and off to work."
We are thinking of our capital defence friends (including some of our interns) who are working hard to fight for justice in Arkansas right now.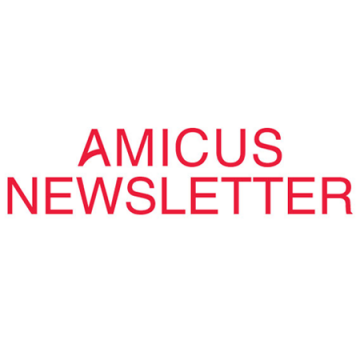 AMICUS NEWS
The Exonerated - 16 May 2017 - Middle Temple Hall
In the US today, for every nine executed, one is proved innocent. This award-winning play tells the stories of six of those exonerated. With a stellar cast, including actors, barristers and exonerees, our one-night production promises to be unmissable. Tickets here.
Stretch, unwind and breathe
Yoga for Ommmicus is back - for the final time! If you fancy finding some calm, click here. 7pm, 08/05/2017, Temple.

IN THE NEWS
Update on Arkansas executions
With four days left until the Midazolam runs out on its May 1st expiry date, Jason McGehee, Bruce Ward and Don Davis have an agonisingly long 96 hour wait, one which will determine whether they live or die. Read more...
The first four
Much has already been said about the circumstances that surround Arkansas's unprecedented attempt to execute eight inmates over 11 days—notably following a 12-year period in which the state has not carried out a single execution. While that story develops, in brief, these are the first four men facing death... Read more...
158th death row exoneree – a reminder of the problem of innocence on death row
On 17th April, Louisiana prosecutors formally dropped charges against Rodricus Crawford, making him the 158th person to be exonerated from death row in the United States since 1973. Read more...
The death penalty and mental illness
In Georgia, on 13th January, Andrew H. Brannan was executed for the murder of Kyle Dinkheller. This came after Brannan's attorneys' bid for clemency, citing the post-traumatic stress disorder which he had suffered as a result of serving in Vietnam during the 1970s. The bid was rejected by the Georgia Board of Pardons and Paroles. Read more...
Please get in touch with any thoughts, comments or queries. We'd love to hear from you!
Amicus would like to thank Caroline Skeet, Addison Pierce, Lily Roberts –Phelps and Awwaaba Shillingford for their contributions to this month's newsletter.