Newsletter: June 2017
Our newsletters are sent to members at the end of every month. They are composed of articles (usually US death penalty-themed) written by members for members.
We publish an abbreviated version here a month after it was sent out. If you'd like to write for the newsletter and support us, click here to become a member.
Check out the latest posts on our intern blog:
"Assuming my parents won't get to read this blog while I am away..." Christine waxes lyrical about her Baltimore experience.
Reflecting on her time in New Orleans, Shareei says that an Amicus internship is "an opportunity you will definitely not forget."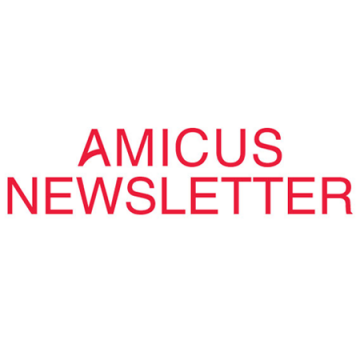 AMICUS NEWS
Deadline for student rep applications
Roll up, roll up! Final push for this round of applications is coming up at the end of the month. Find out more here.
IN THE NEWS
Former death row inmate falsely imprisoned for 34 years
Summer, 1977: Elvis died. Read more...
Legislative reform offers a glimmer of hope for Louisiana's 300 juvenile lifers
Imagine being written off forever as a person for something you did as a child... Read more...
Another month, another execution - 159th exoneration from death row, Ralph Daniel Wright, Jr.
11th May 2017 – the date the Florida Supreme Court overturned the convictions and death sentence of Ralph Daniel Wright, Jr. (Wright). Read more...
Attorneys argue to extend death penalty exemption to 21
Trevis Bredhold's attorneys cite neurological justification for extending the death penalty exemption to those under 21. Read more...
Murder convict freed from Nevada's death row with exonerating medical evidence
After nearly 30 years' imprisonment for murder, Ha'im Matin Sharif has been released from Nevada's death row... Read more...
Arizona makes concessions as lethal injection lawsuit settled
Further revisions have been made to Arizona's lethal injection protocol... Read more...
Please get in touch with any thoughts, comments or queries. We'd love to hear from you!
Amicus would like to thank Manisha Bains, Lucie Boase, Jessica Davies, Leonie Jones, Eleanor Sheerin and Rose Tempowski for their contributions to this month's newsletter.