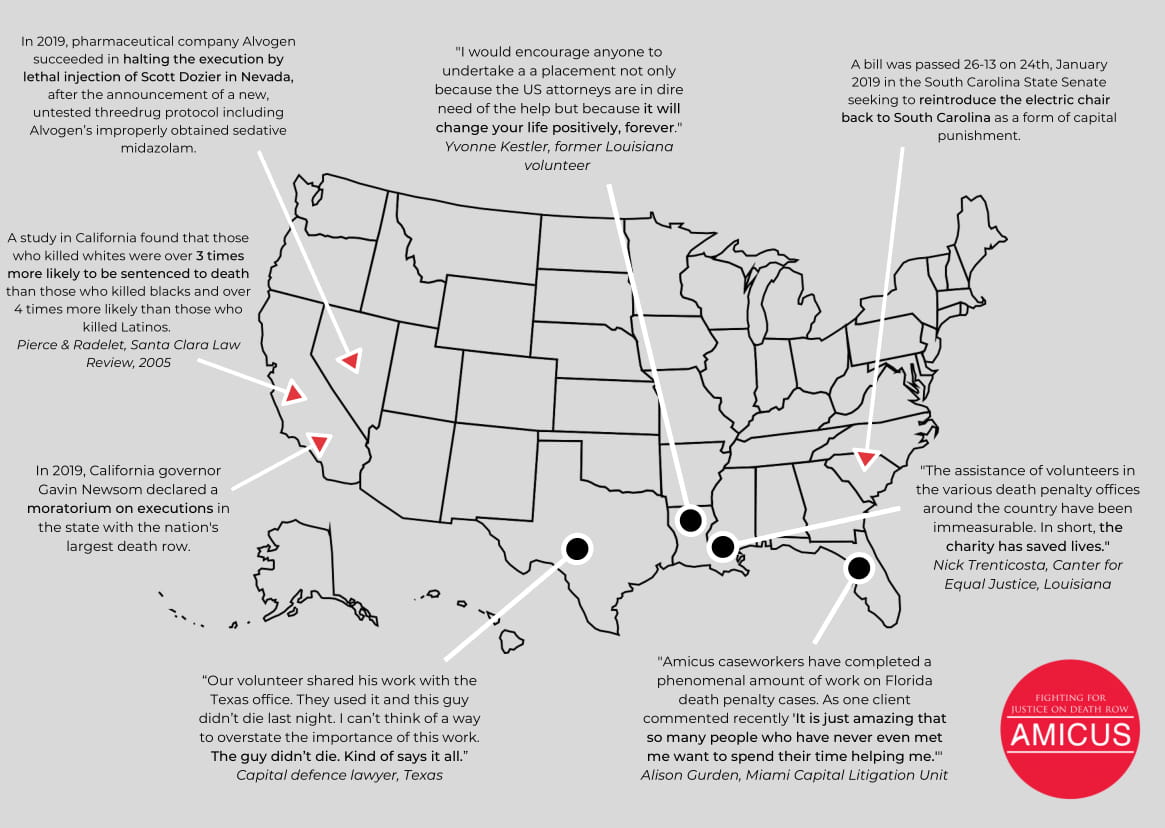 INNOCENCE



Since 1973, more than 165 people have been released from death row with evidence of their innocence.



POLITICS



As judges and prosecutors in the US are often elected, politics and popular opinion are ever-present in the courtroom.


POVERTY



"Many Americans have begun to worry that the death penalty in this country is not reserved for the 'worst of the worst,' but for the poorest of the poor."


RACE



"Over 75% of murder victims in cases resulting in an execution were white, even though nationally only 50% of murder victims are white."


VOLUNTEER BLOG AND SOCIAL MEDIA