Coronavirus (Covid-19)
Following government guidelines and advice, we have taken steps to ensure the safety of Amicus staff and volunteers at this time. The Amicus office is temporarily closed and our staff and volunteers are safely working from home, continuing our vital work to provide better access to justice and to raise awareness of potential abuses to defendants' rights. All events will be held virtually for the foreseeable future. Our work is needed just as much now as ever, and we are grateful for the hard work of volunteers and casework teams who continue our fight for justice, and to our members and supporters who continue to help us financially. On behalf of all of us at Amicus, we hope you stay safe during this unprecedented time.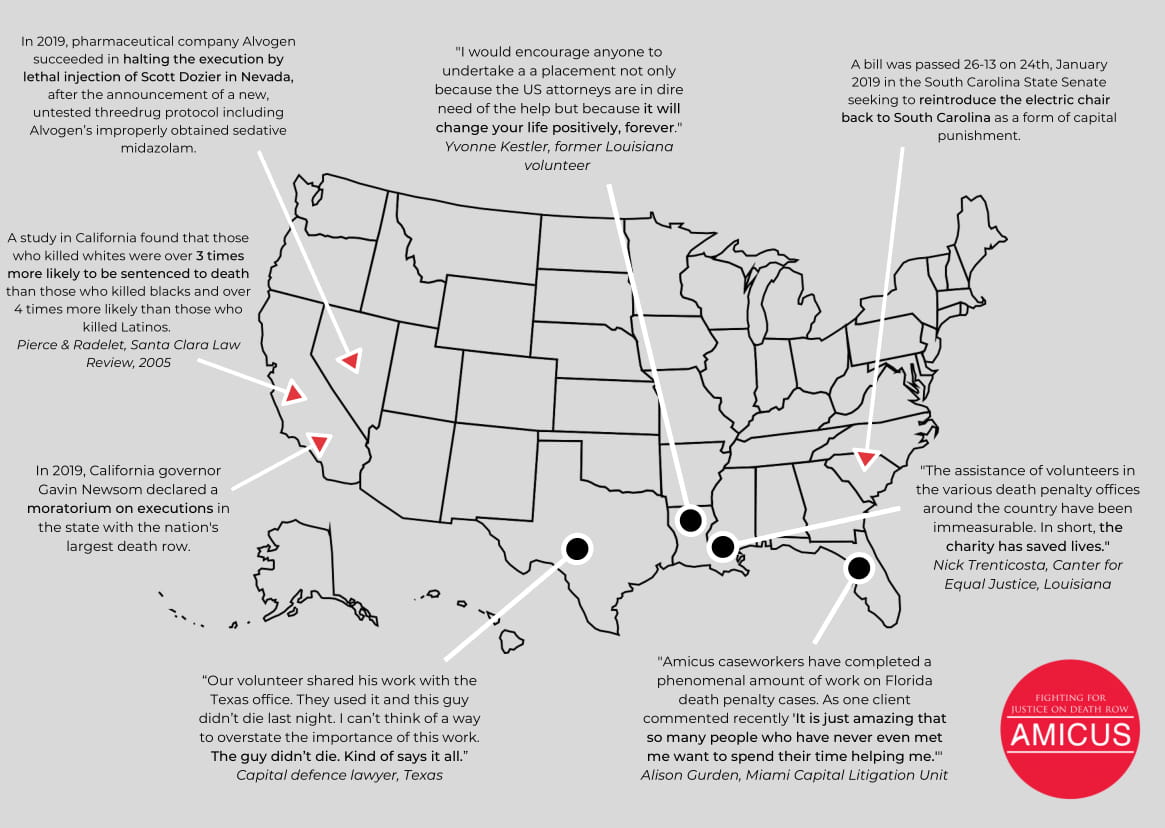 INNOCENCE



Since 1973, more than 165 people have been released from death row with evidence of their innocence.



POLITICS



As judges and prosecutors in the US are often elected, politics and popular opinion are ever-present in the courtroom.


POVERTY



"Many Americans have begun to worry that the death penalty in this country is not reserved for the 'worst of the worst,' but for the poorest of the poor."


RACE



"Over 75% of murder victims in cases resulting in an execution were white, even though nationally only 50% of murder victims are white."


VOLUNTEER BLOG AND SOCIAL MEDIA