Newsletter: August 2017
Saturday, September 30, 2017
Our newsletters are sent to members at the end of every month. They are composed of articles (usually US death penalty-themed) written by members for members.
We publish an abbreviated version here a month after it was sent out. If you'd like to write for the newsletter and support us, click here to become a member.
This month Florida carried out its first execution in 18 months, with a drug cocktail never before used in the US.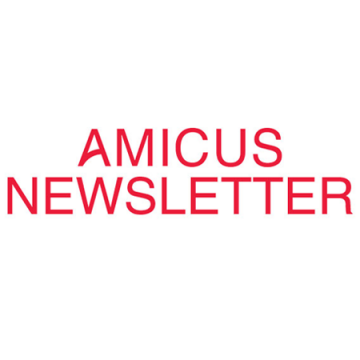 AMICUS NEWS
Matrix-Amicus intern grants: Now live!
Fancy fighting for justice in Louisiana? We've teamed up with the Matrix Causes Fund to offer four bursaries to prospective interns. Take a look here. Deadline: 13th October.
Thank you, Maroshini!
Our wonderful Assistant Director Maroshini is moving on to pastures news at the end of August. Amicus thanks her for dedicated work, in particular in managing the intern programme. We wish her the very best. <3
IN THE NEWS
Death row inmate
Abel Daniel Hidalgo has petitioned the Supreme Court to declare Arizona's death penalty unconstitutional
On Monday 14th August, Abel Daniel Hidalgo, represented by Neal Katyal, filed a petition to the Supreme Court of the United States which argues that the death penalty is contrary to the Eighth Amendment. Read more...
Judge in Kentucky has ruled the death penalty unconstitutional for defendants under the age of 21
On 1st August 2017, Fayette Circuit Court Judge Ernesto Scorsone ruled that capital punishment for those who were under the age of 21 at the time of their alleged offence violates the Eighth Amendment which prohibits the federal government from inflicting cruel and unusual punishments. Read more...
Marcellus Williams granted last minute stay of execution after new DNA evidence uncovered
Marcellus Williams's conviction of the murder of Felicia Gayle in 1998 has highlighted concerns about death penalty cases, in which new DNA evidence is uncovered. Read more...
Please get in touch with any thoughts, comments or queries. We'd love to hear from you!
Amicus would like to thank Francesca Parkes, Abigail Rose Cowling and Ramandeep Bhogal for their contributions to this month's newsletter.