Newsletter: March 2018
Wednesday, March 28, 2018
Our newsletters are sent to members at the end of every month. They are composed of articles (usually US death penalty-themed) written by members for members.
We publish an abbreviated version here a month after it was sent out. If you'd like to write for the newsletter and support us, click here to become a member.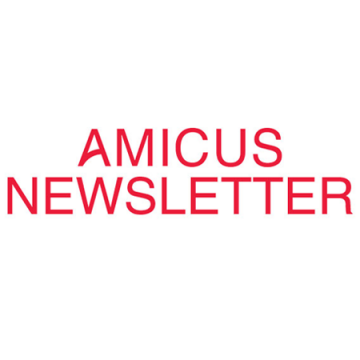 AMICUS NEWS
Thank you to all of the delegates who attended the second weekend of Amicus' US Death Penalty Training Spring 2018!
A special thanks, also, to our US guest speakers Shawn Nolan and Marc Bookman for sharing their time, knowledge, and musical talents with us!
For those of you interested in completing an Amicus US internship, please
click here
to apply and for more details.
If you haven't already, check out our blog for updates from our interns in the US and UK. Also, browse
The Obstacles
page for facts and quotes about death row, including links to some very interesting podcasts. If there is content you think we should include, please get in touch with us at
admin@amicus-alj.org
.
IN THE NEWS
Oklahoma plans to execute inmates with nitrogen gas
Oklahoma's existing lethal injection protocol has already been challenged in the US Supreme Court. Executions have been halted in the state since Richard Glossip's stay was granted in 2015, an hour before his scheduled execution, when it was discovered...
Read more
The torture of Doyle Lee Hamm: A 'gory, botched' execution
Last month, Alabama tried and failed to execute Doyle Lee Hamm, an inmate who has spent more than half his life on death row for a murder committed in 1987. On 2 February 2018, Hamm had eaten his 'last' meal and said his final goodbyes. He was then taken from his cell and strapped down to a gurney where...
Read more
Trump's opioid plan to include death penalty for drug dealers
On Monday 19th March 2018, Donald Trump addressed a New Hampshire audience, headlining new policies to tackle the country's opioid crisis. After much speculation, Trump vowed...
Read more
Amicus would like to extend a special thanks to Hannah Burrows,Caitlin French, and Stacey Lamb for their contributions to this month's newsletter.
If you'd like to have your say, please get in touch with us at admin@amicus-alj.org. We'd love to hear from you!