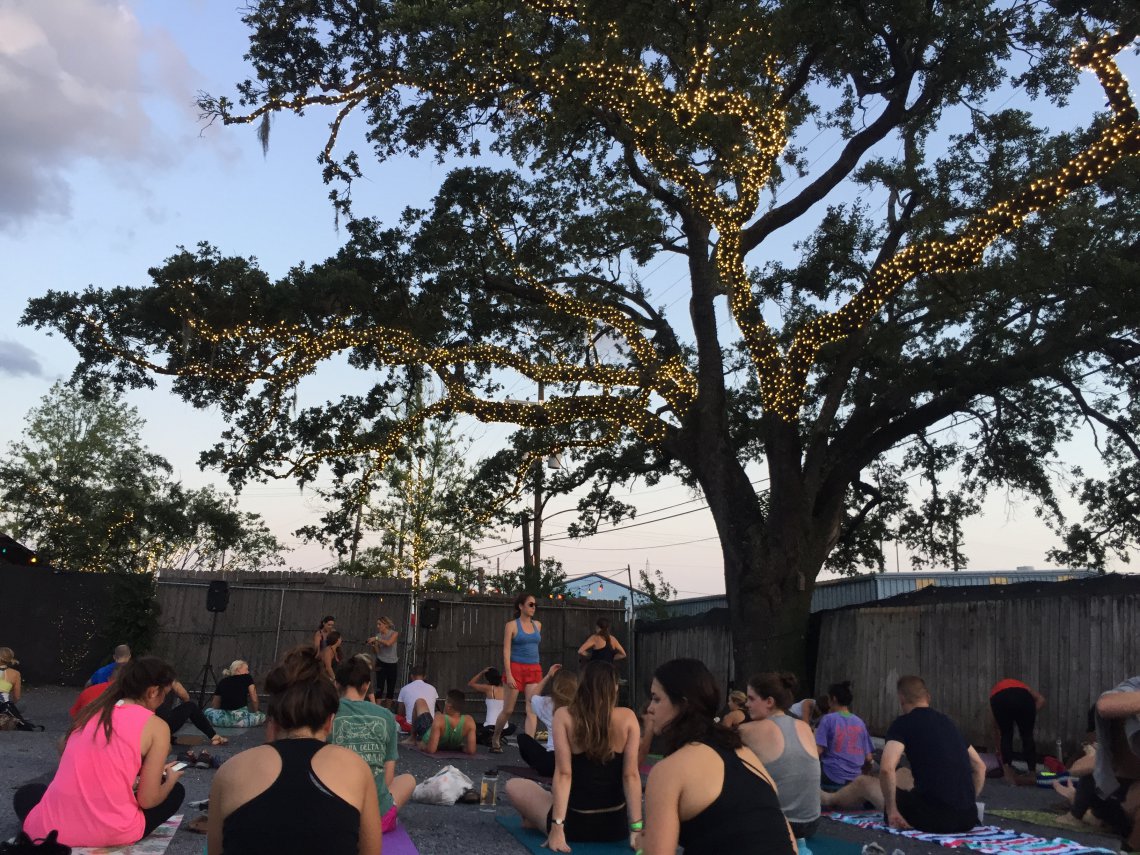 I spent the summer in New Orleans, Louisiana working in capital post-conviction and I can genuinely say it was the best summer I have ever had. I have always been passionate about human rights law and the abolition of the death penalty but spending three months working in the area really reinforced to me how important the work capital defense lawyers do. For my part, I was able to assist primarily on a couple of cases. For one client, I examined a lot of expert evidence and helped in the mitigation investigation, identifying important witnesses to interview and collating evidence to support a claim of intellectual disability. For another, I was able to review a large quantity of CCTV evidence, analyse expert testimony and collate a large number of records to go towards the life history of the client.
The most rewarding and humbling part of my placement was meeting the clients. This, for me, taught me the most as I felt I began to truly understand the injustices of the criminal justice system. The clients remain hopeful in the face of what, at the time, feel likes an improbable goal; either exoneration or commutation. To have had the opportunity to help the attorneys in this work is something I am incredibly grateful for.
I am also very grateful to Matrix for awarding me the bursary as it is unlikely I would have been able to carry out the placement and thus have learnt and experienced so much. Flights to New Orleans aren't particularly cheap, nor is New Orleans as a city so the bursary certainly helped in allowing me to carry out the placement.
Whilst New Orleans isn't necessarily cheap it is a city that I will definitely be returning to. Of all the places I've visited in America, it is by far the one with the most character and energy. A local told me not too long into my placement that New Orleans is a city that either spits you out or takes a piece of your heart, for me it was definitely the latter. Rather than Vegas, New Orleans is the city that never sleeps. Any night of the week you can come across some of the best jazz music I have ever heard. The food and the people are also amazing! I was warned going in the summer would not be as enjoyable due to the heat. I will admit, the humidity is horrendous! However, the people more than make up for it. There are events nearly every weekend as it is low season so they are designed more for the locals rather than tourists. One weekend I was dressed in red for red dress run, the next weekend in linen for white linen night. Although I moaned on a daily basis about the heat, I did so whilst having the most amazing experience.
I can also genuinely say that I made lifelong friends in New Orleans. There are many interns at various organisations which meant I was able to meet a lot of people from various states and countries who share similar views on capital punishment and human rights and who were able to share this rewarding experience. I have already arranged to meet up with one of the interns in Australia!
Now my internship has come to end and I have sadly left New Orleans, after doing some travelling I hope to attain pupillage with a criminal and humans right law set in London. Whilst applying for pupillage, I hope to work in this area and hopefully stay involved in the capital defense sector. This placement and the people I have met have left a lasting impression on me and I hope to incorporate the experience I have gained into the work I do in the future as well as encourage others to carry out a placement of this type, they won't regret it!