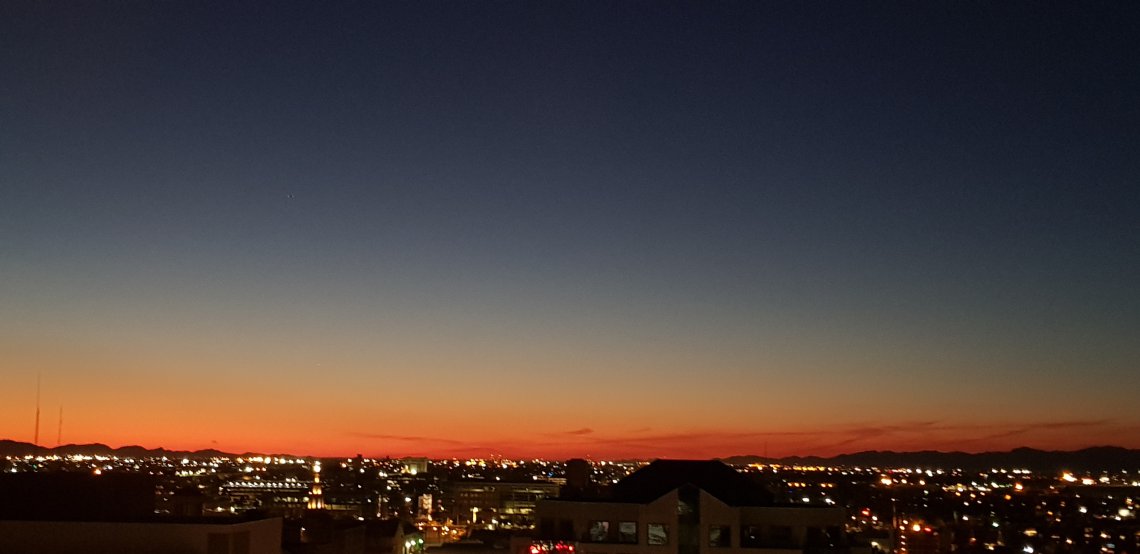 My time as a volunteer for Amicus ALJ, was spent at the Arizona Capital Representation Project, in the State Capital of Arizona, Phoenix, between the months of November to February 2018/19.
The Phoenix office is a small office, situated close to downtown Phoenix. The project staff are superb, I couldn't have wished for better supervisors, they are extremely knowledgeable, compassionate and dedicated to the representation of post conviction clients.
The work is wide and varied, ranging from general admin work, making records of inmates various records, and summarising trial transcripts and witness testimony into manageable electronic documents, then there is everything in between.
During my first week at the office, we where headed to Pima County Superior court, in Tuscon, Arizona, to watch the director of the project in action, an expert witness providing testimony. I found it fascinating watching an American courtroom operate, my initial reaction was how informal proceedings appeared to be, in comparison to a court in England or Wales.
There will almost definitely be visits to the prison complex at Florence, a prison town. It is a vast place, which is approximately 50 miles from Phoenix. Florence is vast, and I believe that there are 5 different prisons.
The visits are generally informal, with chats about the general health and well being of the inmates, what T.V package the inmates receive, British football clubs, especially the two big clubs in the North East of England. One inmate in particular, a prolific artist, spoke about his art, and the outlets available to him for selling his artwork.
There is little word count for me to tell you about all the legal, procedural and evidentiary you will learn about, and due to the material I read, and personal things I leant about some of the clients, I felt that I had known them intimately for a number of years. I quickly became aware, that for a number of the clients, one bad decision or one mistake, can have a catastrophic effect on many people.
If you hire a car during your time, you will find Arizona to be the most beautiful State. The Red rock canyons of Sedona, are staggeringly beautiful, a short trip from Phoenix, the list of places to visit is endless.
Phoenix, the 48th State of the union, 117 years old, is very young, with a fantastic climate, even over the Christmas and New Year Holidays, it was still pleasantly warm, although the odd day can get cool. I stayed within 10 minutes walk of Downtown Phoenix. If you like art, there are a variety of institutions, there is also great nightlife, and if food is your thing, a variety of native cuisines and of course fast food restaurants, you wont find in the U.K.
A fantastic experience, a must do if you have an ounce of empathy for other less fortunate human beings. Make yourself more appealing to prospective employers, and be rewarded by the most amazing experience. I would return in a heartbeat. I miss you Arizona.