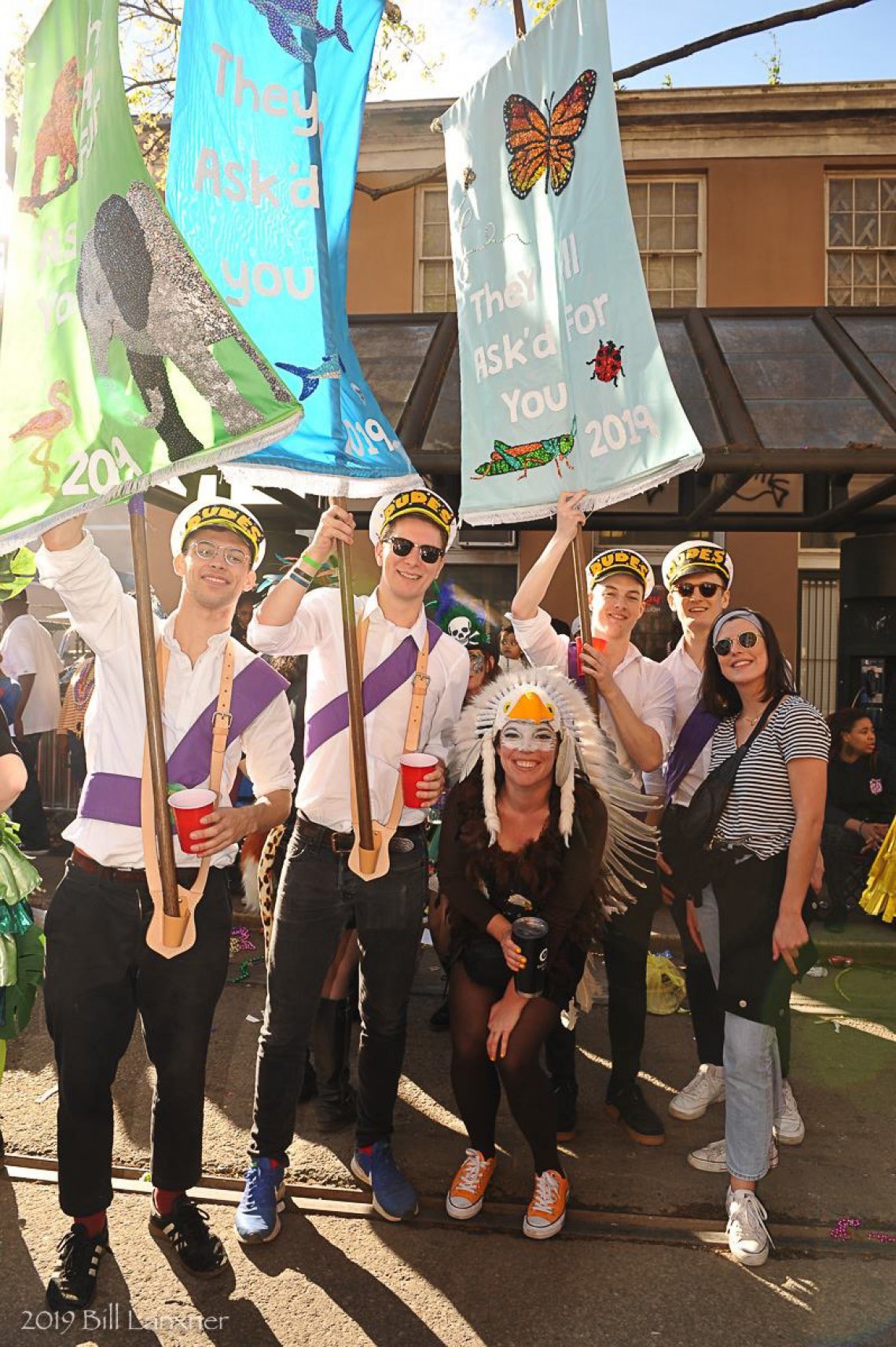 I spent the first four months of 2019 volunteering at the Capital Post-Conviction Project of Louisiana, in New Orleans. In the first weeks I was tasked with combing through 50 client casefiles for evidence that might form the basis for a new ground of appeal which had recently been identified by the US Supreme Court. I was able to follow this process from researching and identifying potential claims to drafting submissions and, after (a lot of) discussion and emendation, eventually seeing them dispatched to the court, which was extremely satisfying. As the placement progressed, I was focussed much more closely on two specific clients, primarily working with lawyers and mitigation specialists on sentencing phase claims. Developing the detailed understanding of an extended family required for a mitigation investigation was a fascinating, and often very moving, challenge.
Throughout the placement, the work was extremely varied, ebbing and flowing with the requirements of the office. One week I might be transcribing jail calls or searching through crime scene photos, and the next attending a Discovery Hearing or interviewing trial witnesses. I had prepared myself to essentially spend four months photocopying, but the lawyers at CPCPL constantly gave all the volunteers opportunities to get more actively involved with cases and clients. This included being able to spend time alone with two clients on Death Row at Angola (the Louisiana State Penitentiary). Meeting those men was one of the most humbling, affecting encounters I have ever had, and will stay with me forever.
By the end of my time at CPCPL, I was in awe of the permanent staff. It was a privilege to meet (let alone work alongside) such dedicated, determined and relentlessly positive people. We also had a great group of volunteers, and spent almost all of our free time together exploring New Orleans. During Mardi Gras, when the whole city erupted into a joyous five-day carnival, some of us wangled our way into one of the parades. Marching with them through the thousands of cheering spectators was as surreal as it was unforgettable. Although the placement is over, I've stayed close with lots of the volunteers, and definitely feel like I've made some lifelong friends.
It is important to recognise that (unsurprisingly) the work can sometimes get pretty harrowing, but I found New Orleans to be the perfect antidote. The city is just overflowing with life, diversity, culture, and passion: from the music oozing out of the French Quarter every night, to the gumbo bubbling away on its street corners; from the feathered Mardi Gras Indians lighting up Super Sunday to the flood of Second Lines descending on St Patrick's Day; from the Pelicans losing at the Smoothie King to the Saints winning at the Superdome! I could go on and on, but what I loved most were the New Orleanians themselves. Locals are notoriously proud of their city, but are also extremely friendly, welcoming, and eager to share their love for it with visitors.
I really can't recommend this placement enough, I've only just got home, and I'm already trying to work out when I can go back.